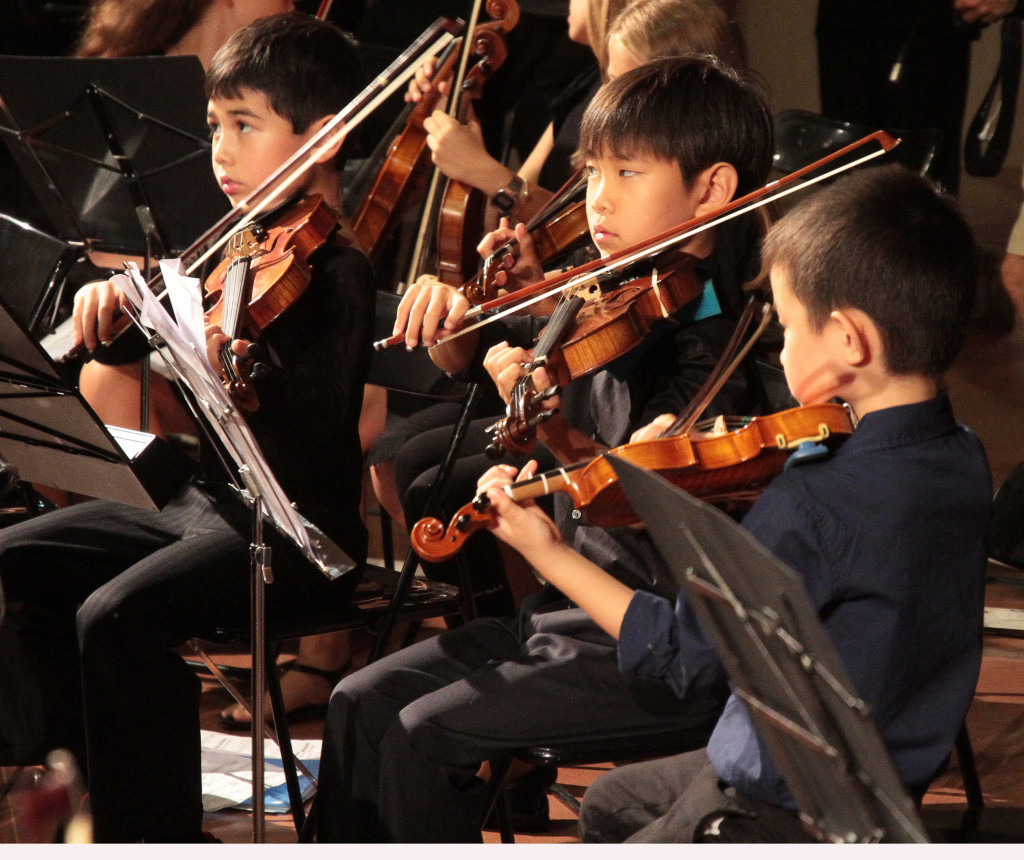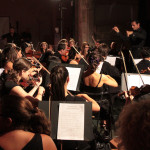 Narnia Arts Academy
is proud to present
Junior Masterclass "dalla CLASSICA al JAZZ"
Narni (TR), March 19 and 20, 2016
A weekend for children 6 years and up under the guidance of musicians of the highest caliber to improve the technique and learn, through an innovative, simple and funny method, the language of music.
FACULTY:
Cristiana Pegoraro, Piano (Concert Pianist, Artistic Director Narnia Arts Academy – Narnia Festival)
Cristiana Pegoraro Italy
Concert Pianist, Pedagogue, President of Narnia Arts Academy
Cristiana Pegoraro×
Acclaimed as one of the most gifted musicians of her generation, Italian-born pianist Cristiana Pegoraro has consistently entertained and enlightened audiences with her inspired performances and original programming. Her skills display great technical and interpretative abilities. She began her career in music as a piano prodigy receiving countless national and international awards, including the 1989 Prague Best of the Year for Classical Music Award "for her great personality, strong musical temperament, mastery of phrasing and expressive artistry." The New York Times called her "an artist of the highest caliber" following her stunning 1996 debut at Lincoln Center's Alice Tully Hall.

Ms. Pegoraro has performed in some of the major venues in Europe, United States, South America, Asia and Australia, including Lincoln Center, Carnegie Hall, the United Nations, the Guggenheim Museum (New York); the Sydney Opera House; Festspielhaus (Salzburg); Musikverein (Vienna); Royal College of Music (London); Auditorium Parco della Musica, Casa del Jazz (Rome); Amici del Loggione del Teatro alla Scala, Serate Musicali (Milan); Centro Cultural de Belem (Lisbon); Theatro Municipal (São Paulo); Theatro Municipal (Rio de Janeiro), the Opera House (Manaus), Budapest Spring Festival, Umbria Jazz Winter, Sorrento Jazz Festival, S. Petersburg Festival, Edinburgh Festival, Klavierfestival Ruhr (Germany), Shabyt Festival Astana (Kazakhstan), 2005 Aichi World Expo (Japan) and 2008 Saragoza World Expo (Spain), among others.

In December 2006 and November 2007 she toured the Gulf Countries, becoming the first Italian female pianist to perform classical concerts in Bahrain, Yemen and Oman. Presently, Cristiana Pegoraro is also the first Italian female pianist to perform all 32 Sonatas for piano by Ludwig van Beethoven.

Hailed by the critics as "among the best interpreters of Cuban and South American music", Ms. Pegoraro has premiered to European audiences the works of Latin-American composers such as Astor Piazzolla, Joaquin Nin and Ernesto Lecuona. She also made her own piano transcriptions of some of their greatest works, including the most famous tangos of Astor Piazzolla, and composed a Fantasy on Cuban dances by Ernesto Lecuona.

Her piano artistry can be heard on 25 compact discs released by Decision Products, Dynamic, Nuova Era, Diva and Eden Editori. Gramophone Magazine heralded her second recording of Ernesto Lecuona's piano music on Dynamic Records with glowing praise – "Cristiana Pegoraro plays not only with brilliance, but with a most engaging finesse." Peter Burwasser of Fanfare Magazine has described her as a multi-faceted artist who eagerly searches for passion and musical inspiration in her life and her performances.

She has been a featured artist on radio and television, on WQXR New York (USA), RAI, Mediaset, Radio Vaticana, Discoteca di Stato (Italy), BBC (Scotland), ARD (Germany), RTP (Portugal), Nine Network (Australia) and CBC (Japan). She has been a guest on the Italian TV shows: "Porta a Porta" with Bruno Vespa (RAI 1), "Sottovoce" with Gigi Marzullo (RAI 1), and "Vivere Meglio" with Fabrizio Trecca (Rete 4).

Over the years Cristiana has appeared in front of the highest world dignitaries. In November 2003, she performed for the President of Italy, Mr. Carlo Azeglio Ciampi. Later that same month, on the occasion of the Italian Presidency of the Council of the European Union, she appeared in her 8th sold out concert at Lincoln Center in the presence of the President of the General Assembly of the United Nations. In 2006, at the United Nations Headquarters, she performed for Her Royal Highness the Grand Duchess Maria Teresa of Luxembourg. In 2008, she was the only European representative at the Spring Festival at the United Nations in New York, and performed in the hall of the General Assembly in front of ambassadors and dignitaries from 192 countries. In 2009, she played in Moscow in the presence of the Italian Minister of Economic Development. In 2010, in Rome, she performed for the President of the Austrian Senate.

In collaboration with Italian Embassies and Cultural Institutes, she is regularly invited by the Italian Ministry of Foreign Affairs to represent Italy and promote Italian music during the "Italian Heritage and Culture Month" in the world.

She supports various international organizations such as UNICEF, Amnesty International, World Food Programme and Emergency in their humanitarian efforts. In 2005 at her 10th sold out concert at Lincoln Center, she received the World Peace Award from the Circolo Culturale Italiano of the United Nations "for her effort in advancing peace in the world". In 2007, in Naples, Italy, along with other important artists including Maestro Claudio Abbado, she received the Sebetia Ter President of Italy Award "for her activity as a performer and composer". That same year, at her concert at the Auditorium Parco della Musica in Rome, she was honored with the title of Ambassador of the Right to Music, a program under the tutelage of the Commission of Culture of Rome and the Commission for Youth Policies whose goal is to promote musical culture in all its aspects. In 2010, she was anointed as 2010 ILICA Woman of the Year by the Italian Language Intercultural Alliance in New York. In 2011, she was honored with the Rotary Umbria Prize "for her professionalism, social commitment and her constant promotion of Umbria throughout the world". She also received the Messenger of the Territory Award from the Chamber of Commerce of Terni, and the Melvin Jones Fellow Award "for dedicated humanitarian services" from the Lions Clubs International Foundation. In 2013, she received from the hands of the Mayor of Rome the prestigious Premio Simpatia, awarded to performing artists, authors, ambassadors and sports figures who exemplify a commitment to Italy, and conceived in recognition "of individuals who enrich and exalt the essential values of life through their work". Past recipients include directors Federico Fellini and Franco Zeffirelli, actress Sophia Loren and Mother Theresa.

Most recently, Cristiana has taken up the challenge of composition, releasing five highly acclaimed albums "A Musical Journey", "Ithaka", "La mia Umbria", "Volo di note" and "Piano di volo". Her compositions have been used for films and documentaries. She composed the soundtrack to the video "For Whom The Sirens Toll" produced by the United Nations Office of the Special Representative for Children and Armed Conflict and presented at the United Nations on September 11th, 2004, in memory of the victims of the terrorist attack. She also composed the soundtrack of the short movie "La casa dell'orologio" by Italian director Gianni Torres. She is the author of a book of poems called "Ithaka" and a series of children's books based on Italian operas.

Cristiana regularly presents master classes at The Juilliard School in New York and across the U.S., Canada, Europe, The Middle East, Asia and Australia.

She is a testimonial of Umbria's tourism campaign throughout the world. Since 2011, she is the Artistic Director of Narnia Arts Academy (www.narniaartsacademy.com) and Narnia Festival (www.narniafestival.it). The 2014 season of the Academy and Festival received the President of Italy gold medal.

Ms. Pegoraro graduated with highest honors from the Conservatory of Terni, Italy, at the age of sixteen. She continued her studies with Jörg Demus in Vienna and Hans Leygraf at the Mozarteum in Salzburg and the Hochschule der Künste in Berlin. She later studied with Nina Svetlanova at the Manhattan School of Music in New York City.

More information on www.cristianapegoraro.com


Lara Leccisi, Piano (Pianist, Artistic Director Note Blu Associazione Culturale)
Lara Leccisi Italy
Associazione Culturale Note Blu
Lara Leccisi×
Born in Fermo in 1976, she began young her musical studies at the " Gioventù Musicale d' Italia" and later at the Conservatory "G.Rossini" in Pesaro. In 1989 she moved to Rome to attend the Luisa De Robertis' classes at the Conservatory "Santa Cecilia", where she gratuated brilliantly in piano in 1996 and the following year in Chamber Music under the guidance of M° Luciano Cerroni.

She took part in piano master classes held by M° J. Rouvier at the "Conservatoire Supérieur de Musique" in Paris, M° Michele Campanella at the "Accademia Musicale Chigiana" in Siena and at the "Concert Society of Ravello" (SA), Carlo Grante and Kostantin Bogino. She has always had a passion for chamber music. After studyng with Mario Brunello at the "Romanini Foundation" of Brescia and with Luigi Piovano at the Music Academy in Pescara, she graduated in Music d'Ensemble at the "Accademia Nazionale di Santa Cecilia" under the guidance of the famous violinist Felix Ayo.

For years Lara was involved in busy concert schedules, both as a soloist and as part of chamber formation: she played for l'ACISAM of Naples, for the Music Chigiana Academy of Siena, for the Concert of Society of Ravello, for l'Antiqua Marca Firmana di Fermo, for the initiative Telethon, for the Estate Romana, for l'AGIMUS of Rome in collaboration with the National Academy of S. Cecilia, for the Season dell'Euturpe (Auditorium del Seraphicum) of Rome, for the Auditorium Scuderie Aldobrandini in Frascati (Rome), for the Season of chamber music "Jeunes Talents" of Paris, for the INFN, Laboratories of Nuclear Phisics of Aquila.

As a cellist she has partecipated in numerous concerts and since 2014 she has been a member of the Philharmonic Orchestra "Armonica Temperanza" conducted by M° Lorenzo Porzio, which has performing in some of the most suggestive venues of Rome, Lazio and Umbria, including the Cathedrals of Narni and Orvieto. In July 2014 she played with the same orchestra for the Narnia Festival, accompanying the soprano Katia Ricciarelli.

Lara Leccisi is currently President and Artistic Director of the Cultural Association "NOTE BLU" in Grottaferrata (Rome): a young, dynamic cultural project which is always at the forefront of educational support. Kids can discover and cultivate their passion for music in an environment that fosters socialization, because making music together is great fun and of extraordinary artistic value.

She is also Director of the "NOTE BLU Junior Orchestra" formed by young musicians aged 6 to 13. Lara follows the preparation of these budding young musicians personally, and many of them took part in the Junior Masterclass at the Narnia Festival in 2015.


Paolo Piomboni, Violin (Orchestra dell'Accademia Nazionale di Santa Cecilia)
Paolo Piomboni Italy
Orchestra dell'Accademia Nazionale di Santa Cecilia, Rome
Paolo Piomboni×
After successfully graduating from the Conservatory "l. Cherubini" in Florence under the guidance of M° Cristiano Rossi, Paolo Piomboni won the international contest organized by the Accademia Nazionale di Santa Cecilia, which is part Symphony orchestra as first violin in a row since 1990.

Artist by multiple interests, he devoted himself to Baroque: Philology has founded with Paolo Pollastri (first oboe soloist in the orchestra of the Accademia), the Accademia Barocca di Santa Cecilia chamber orchestra playing on period instruments, with which, as first violin soloist, a position he holds since the Foundation of the ensemble, played four seasons of a. Vivaldi on the occasion of the thirtieth anniversary of the founding of the Bank of Italy, whose concert was produced CDs and DVDs. With The Baroque Academy also performed live on TV Rai in 2007 Christmas concert by the Senate of the Italian Republic, and undertook activities in Italy and abroad (the tour with concerts in Montréal and in Ottawa for the Canadian Senate).

It is also interested in theater, having been featured in various shows in which passes from the violin to the recitation: "a town called" orchestra, "Dissonance", "room for four", with texts by Daniele Ciccolini, were represented at the Auditorium Parco della Musica in Rome, at the MART in Rovereto and at the Teatro Comunale of Piacenza.

He devoted himself with passion to teaching, with particular attention to the younger ones (many of his pupils were awarded in national and international competitions), and takes care of the technical preparation of the arches of Juniorchestra dell'Accademia di Santa Cecilia in Rome since its foundation. With the Juniorchestra he edited also as a soloist and conductor le Quattro Stagioni, performed for children in four Pediatric Hospitals in Italy (Meyer in Florence, Bambino Gesù in Rome, Sant'Orsola, Bologna, Pausilipon di Napoli) in collaboration with Telecom on whose site is still possible to see the shows.

He plays a violin m. Capicchioni of 1954 and an original violin a. Jais of 1793.


Ilona Balint, Viola (Orchestra dell'Accademia Nazionale di Santa Cecilia)
Ilona Balint Hungary
Orchestra dell'Accademia Nazionale di Santa Cecilia, Rome
Ilona Balint×
Ilona Balint graduated with top marks in 1993 from the Conservatory "Liszt Ferenc" in Szeged under the guidance of Ágnes Nagy.

She later graduated from the Milan Conservatory and at the Accademia Stauffer in Cremona with Bruno Giuranna.

From 1992 to 1994 joined the Gustav Mahler Jugendorchester led by Claudio Abbado, orchestra founded in 1986 to bring together young talents from Eastern Europe and from the iron curtain. From 1996 to 1999 she played at La Scala and took part at the masterclasses of Bobbio and Pavia with Danilo Rossi, principal viola of La Scala.

She continued her studies at Academia Chigiana in Siena with Jurj Bashmet and Kim Kashkashian. In 1999 she played with the London Symphony Orchestra.

Since 2000 she lives in Rome and is violist of the Accademia Nazionale Santa Cecilia Orchestra. From 2001 to 2013 she performed extensively in Italy and abroad with the Stradivari Sextet. In 2013 she began teaching viola to create the experimental section of violas of the Juniorchestra Kids. She is the mother of two kids, Danti and Marta.


Diego Romano, Violoncello (Orchestra dell'Accademia Nazionale di Santa Cecilia)
Diego Romano Italy
Orchestra dell'Accademia Nazionale di Santa Cecilia, Rome
Diego Romano×
Diego Romano is the Assistant Principal Cellist of the Orchestra of the National Academy of Santa Cecilia in Rome.

He was born in Napoli in 1976.

As a student of S. Altobelli, he obtained his Diploma with Honors from the Napoli Conservatory in 1997. In that same year he won the Sebetia-Ter prize, recognized as "a promising Italian cellist".

Diego has also taken lessons with F. M. Ormezowsky, M. Drobinsky,and M. Maisky at the Chigiana Academy, where he was assigned a scholarship and Diploma in 1995 and 1996.

From 1996 to 1998 he was the Solo Cellist of The Italian Youth Orchestra at the Music School of Fiesole, where he took part in Cello and Chamber Music master classes with A. Baldovino, P. Farulli, A. Faja, the Trio di Trieste and M. Skampa, achieving his Diploma with full honors in 1998.

In same year he earned a place in the Konzertklasse of T. Demenga at the Musikakademie der Stadt Basel (CH), getting his Solistendiplom with full honors in 2001. During this time he performed the Dvorak Cello Concerto with the Basel Symphony Orchestra under the direction of J. Henneberger. For this project he was awarded a Scholarship by the City of Napoli for being "a uniquely talented Italian student".

In 2000, C. Abbado chose him to be the Solo Cellist of the Gustav Mahler Jugendorchester, where he played for the next two years, taking Cello and Chamber music lessons from G. Rivinius, W. Boettcher,and W. Schultz.

In 2001 he was awarded the E. Contestabile Scholarship at the Chigiana Academy, where he was a student of M. Brunello's,  and continued to study with him for two years thereafter, at the Romanini Academy in Brescia.

He was the winner of the following competitions: Orchestra of the National Academy of Santa Cecilia in Rome (Second Assistant Principal Cellist in 2001 and Assistant Principal Cellist in 2007), City of Aversa, International Summer of Portogruaro, City of Pozzuoli, City of Modena, City of Napoli, and the City of Vittorio Veneto.

He collaborated as Solo Cellist with RAI National Symphony Orchestra and continues to cooperate, with the same role, with the Teatro Regio of Torino Orchestra and the Stresa Festival Symphony Orchestra.

He has played under the baton of some of our most important conductors, including S. Ozawa, P. Boulez, M. W. Chung, K. Masur, G. Pretre, A. Pappano, R. Muti, G. Sinopoli, W. Sawallisch.

Diego is also very active in chamber music. He is a founding member of The Stradivari Sextet and has played with such artists as Lang Lang, F. Ajo, M. Brunello, A. Pappano, M. Quarta, G. Carmignola, L. Defusco, F. Bartolomee, and K. Blacher.

Diego plays on a cello made by the luthier Erminio Montefiori in Genova in 1860.


Antonio Sciancalepore, Doublebass (Orchestra dell'Accademia Nazionale di Santa Cecilia)
Antonio Sciancalepore Italy
Primo contrabbasso solista
Orchestra dell'Accademia Nazionale di Santa Cecilia
Antonio Sciancalepore×
At a very young age he graduated in double bass with honours with M° Emilio Benzi at the Conservatory Antonio Vivaldi in Alessandria, and completed his studies with Franco Petracchi at the Accademia Walter Stauffer in Cremona, later continuing with Gary Karr.

He has won auditions and competitions in some of the most important Italian orchestras, among which the Arena in Verona (1984), La Fenice in Venice (1986), the RAI in Rome (1986, where he played steadily until 1996), the Teatro Regio in Turin (1989). In 1996, he won the competition for principal double bass at the "Orchestra dell' Accademia Nazionale di S. Cecilia" in Rome, the position that he currently holds.

He is a founding member of the double bass quartet "The Bass Gang", with whom he has toured the United States, Portugal, more then once Japan, Korea and, recently, Germany performing with the Berliner Symphoniker. The Quartet has recorded four CDs and DVDs so far.

As the principal double bass, Antonio Sciancalepore is a regular visitor of the "Orchestra della Svizzera Italiana" in Lugano.

At present, he collaborates with the Mozart Orchestra led by Claudio Abbado and the Ensemble of Soloists of Europe.

He has taught at the Conservatory of Santa Cecilia in Rome as professor of both double bass and orchestral performance practice and he is regularly invited to hold master classes in various conservatories and important institutions in Italy and abroad.


Gianluca Persichetti, Classica Guitar, Brasilian Guitar, Choro & Bossa Nova (Accademia Romana di Musica – Conservatorio U. Giordano, Foggia)
Gianluca Persichetti Italy
Conservatorio U. Giordano - Foggia
Accademia Romana di Musica
Gianluca Persichetti×
Gianluca Persichetti ha intrapreso giovanissimo lo studio della chitarra diplomandosi brillantemente presso il Conservatorio di S. Cecilia di Roma sotto la guida del M° C. Carfagna. Nello stesso anno consegue il diploma del corso di Strumenti a Percussioni sotto la guida del M° Leonida Torrebruno.
Segue successivamente un corso di perfezionamento con il M° Mario Gangi.
Svolge da subito una intensa attività concertistica esibendosi come solista ed in varie formazioni cameristiche per importanti rassegne musicali e manifestazioni teatrali. In Italia: "Festival di Benevento"; città S. Angelo nella "VI Estate Angolana; "Associazione musicale Molisana" a Campobasso; a Roma nella "Rassegna Cameristica" presso la Chiesa Valdese e per l' "Agimus" alla Sala Baldini; suona nel "Festival nazionale" di Ancona – Pescina"; al "Teatro Mancinelli" di Orvieto; al "Teatro Greco" di Siracusa; al "Teatro Goldoni" di Venezia; al "Teatro L. Pirandello" di Agrigento; all' "Istituto degli Innocenti" di Firenze…
Fra le partecipazioni all'estero il "Centr d'Art Vivant du Belvedere" a Tunisi; il "Centre cultural de Gavà" a Barcellona; in Cecoslovacchia..
Insieme ai chitarristi Massimo Aureli e Massimo delle Cese forma il "Trio Chitarristico S. Cecilia", con il quale si esibisce in tutto il mondo riscuotendo ovunque vivi consensi di pubblico e di critica in Italia ed all'estero.
Il trio si esibisce a Roma nell'ambito della rassegna "Le serenate in chiostro", all' "Auditorium discoteca di stato", all' "Auditorium Pontificio musica sacra", al "Teatro Ghione" ed alla "Sala Baldini"; a Tivoli nella "Sala Spallanzani"; suonano al "Festival barocco" di Viterbo; a Frascati al "Festival delle ville Tuscolane"; nella "Filarmonica Laudamo" di Messina; nell' "Associazione musicale etnea" di Catania; al "IV festival internazionale della chitarra" di Siracusa; a Spoleto al "Teatro Caio Melisso"; a Firenze all' "Istituto francese" e nell' "Associazione amici della musica" di Milazzo e S. Severo.
All'estero il trio si esibisce ad Instambul al "Gran teatro" , al "Konser Salonu ed al "Centro de exposiciones y congresos" di Zaragosas"; a Singapore nel "Lute Guitar Virtuosos of Italy DBS Auditorium" – (Shenton Way); nell' "Italian Embassy" di Malaysia; a Liverpool nell' "Eurovwirral International Guitar Festival of Great Britain"; nella "Societat Guitarristica de Catalunya" di Valencia; all' "Istituto italiano" di Madrid, di Salonicco, Stoccolma, Atene e Algeri ed all' "Ambasciata di Praga" )
Con il trio pubblica il CD "Mutation", ricevendo entusiastiche recensioni sulle più importanti riviste internazionali di settore (Soundboard – USA , Classical Guitar -UK , Les cahiers de la guitarre – Francia, Il Fronimo, Guitar, Chitarre, Musicalia – Italia).
Fortemente attratto dalla musica etnica e profondo conoscitore di musica brasiliana, fin da giovanissimo si dedica a questo genere diventandone uno dei maggiori esecutori italiani e collaborando con alcuni dei più rappresentativi musicisti brasiliani in Italia.
Costituisce insieme al percussionista Stefano Rossini, il trio "Itinerario Brasile". Insieme realizzano i CD "Esperanto" (1998) ed " Itinerario Brasile" (2005,) che sono una libera e personale interpretazione della musica sudamericana, e specificamente di quella brasiliana.
Numerose le partecipazioni in Italia ed all'estero del trio: a Roma nell'ambito della Rassegna "JAZZ&IMAGE" a Villa Celimontana (1999; 2000, 2001, 2003, 2009); all'Alexander Platz – live Jazz club (2002, 2003, 2004, 2005, 2006, 2009), nella Manifestazione "Enzimi 2000", al Museo degli strumenti musicali nell'ambito della rassegna "Accademia in concerto" (2006, 2007), in "Roma Hot Summit" presso il Cineporto (2006), ed al "Christmas Village", con il Patrocinio della Regione Lazio e del Comune di Roma e dell'Assessorato alla Cultura, Manifestazione per il Natale, (2003); a Orvieto suonano in "Lotta contro l'A.I.D.S." al Teatro Mancinelli, al San Francesco Jazz Club nell'ambito della "Rassegna Jazz" (2004); a Rimini in "Concerti in Fiera (1999) "; a Teramo il trio partecipa alla rassegna musicale "l' Estate abruzzese" (2002); Città di Genzano al " II° Festival Internazionale della Chitarra" (2005); alla "Rassegna Jazz al Bizzeffe" di Firenze (2004); ad Instambul al "Festival Ekim" al Reichenberg Guitar Masters Festival 2012.
Il trio ha ospitato nei suoi concerti illustri nomi del repertorio musicale brasiliano ed italiano (Irio de Paula, Sergio Galvao, Guinga, Rosalia de Souza, Toninho Horta, Alfredo Paixao, Roberto
Bottermaio ed i jazzisti italiani Henry Cook, Maurizio Giammarco, Fabio Zeppetella, Giovanna Marinuzzi, Eddy Palermo, Nicola Stilo, Stefania Casini, Francesco Puglisi, Paolo Innarella .. )
Con il chitarrista Massimo Aureli costituisce il duo "Corde Brasiliane" che conduce il pubblico, attraverso l'uso di tutti gli strumenti a corda tipici della cultura popolare brasiliana, alla scoperta dei molteplici e meravigliosi ambiti, anche i più sconosciuti, di questa vastissima espressione musicale ed artistica.
Hanno suonato in duo tra l'altro all'Ambasciata Brasiliana di Roma il 17 Dicembre 2015, nell'ambito della presentazione delle olimpiadi di Rio.
Intensa anche la sua partecipazione televisiva e radiofonica; lavora costantemente come turnista, ha registrato per Morricone, Piovani, Bacalov, Mazzocchetti, Guerra, Di Pofi e come esecutore ed arrangiatore ha prestato la propria collaborazione musicale a varie attività teatrali:
Suona in "Indugio compiuto" al Teatro Duni di Matera, in "Il Mandarino meraviglioso" a Benevento, in "Rosa Futura" al teatro Pirandello di Agrigento, in "Del mondo in mezzo ai turbini" al teatro Goldoni di Venezia, in "Italy in Houston" a Houston, nel "Il classico di una vita un libro letto e mai dimenticato" alla Chiesa di San Lorenzo in Lucina a Roma (2006), dove ha eseguito un commento musicale al Cantico dei Cantici letto dal Mons. Gianfranco Ravasi ed alle Poesie d'amore di Nazim Hikmet lette da Ozpetek.
Nel 2007 inizia la sua collaborazione con Lina Sastri ed è chitarrista solista nello spettacolo "Corpo Celeste" di e con Lina Sastri, al teatro Quirino di Roma ed al teatro La Pergola di Firenze.
Nel 2010, costituisce insieme a Stefano Rossini e Carlo Biancalana, la "Choro Orchestra", che è un orchestra di circa 20 elementi che si dedica interamente allo Choro Brasiliano. Ha realizzato con questa orchestra, di cui è direttore ed arrangiatore il CD "Choro Orchestra", la grande musica popolare brasiliana.
Con l'Orchestra ha partecipato a numerosi Festival e manifestazioni musicali tra cui Alexanderplatz Jazz Club – 23 Gennaio 2015 – Roma, XVIII edizione della rassegna di "Musica nelle corti di Capitanata" – 16 Luglio 2014 – Foggia, Festival Internazionale di Chitarra – 8 Settembre 2013 – Manfredonia, Festival "MaraRio" – 22 Agosto 2013 – Maratea, Festival "Villa Celimontana jazz" 19 Luglio 2013 – Roma, XVII edizione della rassegna di "Musica nelle corti di Capitanata" 12 Luglio 2013 – Monte S.Angelo, Festival di Peschici – 11 Luglio 2013 – Peschici, Festa Patronale – 19 Settembre 2012 – San Marco in Lamis, Festival "Stornara in Movimento" – 19 Agosto 2012 – Stornara, XVI edizione della rassegna di "Musica nelle corti di Capitanata" – 6 Luglio 2012 – Foggia, Concerti della stagione estiva – 5 Luglio 2012 – Torre Maggiore, Amici della Musica – 30 Giugno 2012 – S.Giovanni Rotondo, "Amendola – circolo ufficiali" – 07 Giugno 2012 Foggia, 5° Stagione concertistica "Ostuni in musica" – 30 Aprile 2012 – Ostuni, 2° Festival Chitarristico Citta' di Celano – 31 Marzo 2012 – Celano, Teatro comunale "Luigi Rossi" – 11 Gennaio 2012 – Torremaggiore, XV edizione della rassegna di "Musica nelle corti di Capitanata" – 11 Luglio 2011 – Foggia, Roma Villa Celimontana jazz Festival- Luglio 2013, Teatro Giordano di Foggia – settembre 2015
Si dedica inoltre all'attività didattica a Roma presso l' Accademia Romana di Musica, della quale è presidente.
Da anni è docente, insieme al M° Stefano Rossini, del "Seminario di Musica Brasiliana", corso di perfezionamento e aggiornamento professionale che è stato riconosciuto dal ministero della pubblica istruzione, nonchè di Seminari estivi ed invernali a cui partecipano alunni provenienti da tutta Italia.
E' vincitore del Concorso a Cattedra nei Conservatori ed è titolare della cattedra di Chitarra Classica al Conservatorio U.Giordano di Foggia.
More information on www.accademiaromanadimusica.com/stru...
Final concert Sunday, March 20, 2016 at 6.00pm – Teatro Comunale, Narni
Featuring teachers and students
The program is open to young musicians
6 hours of lessons daily (private, group and orchestra)
Lecture-concert "from classical music to jazz"
Requirements: basic technique
Arrangements for the group projects will be emailed to the participants before the beginning of the course
All participants will perform in the final concert
With the exception of pianists, every participants must bring his/her own instrument and music stand
All participants will receive a diploma
Fee: €170 non refundable to be sent before March 10, 2016
Meals and Lodging Conventions in the historic center of Narni
Dance show Vivaldi&Friends Saturday, March 19, 2016 at the Theater (not included)
"…the Narnia Arts Academy programs always offer an occasion of artistic growth with teachers of the highest caliber…". Chiara Apa, student.
---
Lodging and Meals Conventions:
Narnia Arts Academy arranged special conventions with local restaurants and hotels.
Meals Conventions
Students can take advantage of a special agreement on meal pricing arranged by Narnia Arts Academy with the restaurant Fondaco, next to the theater:
Lunch/dinner coupons available at a special price of €5, €11 and €14 each can be purchased exclusively at the Narnia Arts Academy office (cash only). The menu will change every day.
To book the meals option please check the related box on the application form.
Meals at €5 include:
insalatona – water
Meals at €11 include:
choice of first or second course with vegetable
coffee
water
Meals at €14 include:
choice of two first courses
choice of two second courses with vegetables
choice of fruit, dessert or coffee
water.
Those who do not want to take advantage of this special meal package, can handle the food on their own.
Lodging conventions
NARNIA ARTS ACADEMY has a special and exclusive agreement with the following lodging facilities, all situated in the historic center of town and very close to the theater:
Ostello Sant'Anna
Residence per studenti "Palazzo Barilatti"
Le Stanze del Giglio – Appartamenti
Those who do not want to take advantage of our special offers, can handle hotel accommodations independently.
In order to book your lodging facility it is necessary to check the related boxes on the application form.
No need to call the hotel. Narnia Arts Academy will pass the bookings to the lodging facilities.
The lodging at Palazzo Barilatti and Ostello is required to be paid in cash at the Narnia Arts Academy offices before departure. No credit cards accepted. Lodging at Le Stanze del Giglio can be paid with credit card directly at the lodging facility.
For information, please contact Narnia Arts Academy at 366 78228822 or email narniaartsacademy@gmail.com.
OSTELLO CENTRO SPERANZA SANT'ANNA
Via Gattamelata 74 – Narni
Tel. e Fax (+39) 0744 715217 – Cell. (+39) 347 6565487 – (+39) 345 7572822
info@ostellocentrosperanza.it – www.ostellocentrosperanza.it
Double, quadruple and quintuple rooms with private bathroom outside: €22 per person
Double, quadruple and quintuple rooms with private bathroom inside: €25 a persona
The price is per night and includes breakfast.
Also included, free of charge: use of the large common room, the library, a large garden, parking area, television, a large panoramic terrace, bed linens and daily cleaning service.
Towels are not included in the price and guests must bring their own, or they can rent a set for €3. Internet: €3 for the whole stay.
APPARTAMENTI PER STUDENTI "Palazzo Barilatti"
Piazza Galeotto Marzio – Narni
Cell. (+39) 347 6565487
Right in the medieval center of Narni (just steps away from the area where the courses will be held) is Palazzo Barilatti, a completely renovated period building. All the apartments have private bathrooms, kitchenette, LCD TV, air conditioning and free 24 hour Internet. The large, bright rooms are airy and comfortable, thanks to furnishings which are both functional and cozy. Cleaning service is weekly, with a change of bed linens. Breakfast not included.
€32 per person per night in double or triple rooms.
€47 per night in single room.
LE STANZE DEL GIGLIO – APPARTAMENTI***
Via del Campanile, 4 – Narni
Tel. (+39) 0744.717134 – Cell. (+39) 345 6488160
osteria@fondaconarni.it – www.fondaconarni.it
Located in the medieval center of Narni, "Le Stanze del Giglio" apartments are the result of an elegant renovation of a historic 16th century building. The entrance, off the characteristic via del Campanile, leads into the fascinating spaces which have been designed in the small, inner courtyards of this late medieval building.
The building is also disabled-accessible and is furnished with every means necessary to facilitate overcoming any architectural barriers. In addition, clients have access to all common areas of the hotel: terrace, reading room with a fireplace, large hall for dinners and evening events and for tasting typical Umbrian products, in the best tradition of Umbrian farm holidays.
The apartments (living room – kitchenette – bedroom – bathroom) are provided with heating, individual air conditioner, television, mini-fridge and free wifi.
ROOM 1
equipped with: 1 double bed in loft + 1 double bed in living room, possibility of adding 1 single bed
single occupancy: €75
two occupants: €37,50
three occupants: €35 per person
four occupants: €27,50 per person
five occupants: €28 per person
ROOM 2
equipped with: 2 single beds, possibility of adding 1 single bed in living room
single occupancy: €55
two occupants: €35 per person
three occupants: €33,35 per person
ROOM 3
equipped with: 1 double bed, possibility of adding 1 single bed in living room
single occupancy: €55
two occupants: €35 per person
three occupants: €33,35 per person
ROOM 4
equipped with: 1 double bed in loft + 1 double bed in living room
single occupancy: €75
two occupants: €37,50 per person
three occupants: €35 per person
four occupants: €27,50 per person
ROOM 5
equipped with: 2 rooms and 2 bathrooms – 1 double bed + 1 single bed in the first room; 2 single beds in the second
single occupancy: €90
two occupants: €57,50 per person
three occupants: €40 per person
four occupants: €31,25 per person
five occupants: €27 per person
ROOM 6
equipped with: 2 single beds
single occupancy: €55
two occupants: €35 per person
ROOM 7
equipped with: 2 single beds
single occupancy: €55
two occupants: €35 per person
ROOM 9
equipped with: 1 double bed in bedroom and 1 single bed in the living room, possibility of adding 1 single bed in the bedroom
single occupancy: €75
two occupants: €37,50 per person
three occupants: €35 per person
four occupants: €27,50 per person
ROOM 10
Equipped with: 1 double bed in bedroom + 1 double bed in living room; possibility of adding 1 single bed in living room.
single occupancy: €75
two occupants: €37,50 per person
three occupants: €35 per person
four occupants: €27,50 per person
---
Application
Download here the application form
Download here the parent's authorization
Method of payment
application fee via bank transfer to
CASSA DI RISPARMIO DI ORVIETO – Via Turati 25, 05100 Terni, Italy
Beneficiary: Narnia Arts Academy
Iban: IT32 B062 2014 4060 0000 2000 405 – Please specify the name of participant
Method of payment
Bank transfer to the following account:
Bank: CASSA DI RISPARMIO DI ORVIETO
Branch Address: Via Turati 25, 05100 Terni, Italy
Account Owner (Beneficiary): Narnia Arts Academy
Account Number: 2000 405
Iban: IT32 B062 2014 4060 0000 2000 405
Swift (BIC): BPBAITR1
Please specify the student's name and instrument in the bank transfer.
Applicants are responsible for all bank transfer fees.
Tuition fee to be paid in cash at the Narnia Arts Academy's offices the first day of the masterclass.
---
Reach Narni
Narni – Geographic centre of Italy, situated in the province of Terni, in the region of Umbria.
It's a typical Umbrian town, built on a hill 790 feet above sea level with 20.570 inhabitants and strong medieval traces. The town has outstanding views over the river Nera valley and the wide plane of Terni. Narni offers artistic, archaeological and religious itineraries, plus an abundance of natural history for the tourist. The town's theater dates back to 1800.
It is surrounded by cultural gems, including the renowned cities of Perugia, Assisi, Todi, Spoleto.
Narni is situated 62 miles from Rome and 46 miles from Perugia.
How to reach Narni by train:
The nearest train station is Narni – Amelia and is connected with Roma Termini or Roma Tiburtina train station by hourly trains.
Check the train schedule on www.trenitalia.com.
How to reach Narni by car:
Northbound
Take Highway A1 toward Florence
Take the exit toward SS3
Keep left at the fork, follow signs for Otricoli/Calvi dell'Umbria/Terni
Turn left onto SS3
Turn right onto Via Flaminia Romana/SS3
Continue to follow SS3
Turn right onto Strada Narni-Sant'Urbano/SP20
Turn right onto Strada Narni-Sant'Urbano.
Southbound:
Take Highway A1 toward Rome
Take exit Orte toward Via Terni/E45/SS204
Keep right at the fork, follow signs for Perugia/Terni/Narni/Flaminia/Fano/E45/Cesena/Amelia and merge onto Via Terni/E45/SS204
Take the ramp onto SS675
Take exit Narni to merge onto SS204
Continue onto Via Tiberina/SS3ter
Slight right onto Strada dei Tre Ponti/SP1
Turn right onto Via Flaminia Ternana/SS3
Turn right to stay on Via Flaminia Ternana/SS3
Sharp left onto Strada Narni- Sant'Urbano/SP20
Turn right onto Strada Narni-Sant'Urbano.
Historical information:
Although Neolithic people lived in this region, the first historical document mentioning the town is dated 600 B.C.
Narni was a Roman colony under the name of Narnia, a name that comes from the Nar River, which today is called the Nera.
In 233 B.C., with the construction of the via Flaminia from Rome to Rimini on the Adriatic coast, Narni became of major importance and it was heavily fortified because the road passed through the town.
In 90 B.C., Narnia became a municipally (semi independent) town within the Roman Empire.
The first Christian Bishop of Narni, Giovenale from Cartage, was chosen in 368 A.D. and later was consecrated as Patron Saint of the town.
Narni's strategic position, standing as it does above the deep gorge of the river Nera, has made it a target of many invading and barbarian forces.
In the 11th Century it established its power as a free "Comune" (autonomous town).
Between the 12th and the 14th century it reached its greatest splendor.
In 1371, the Pope Reformed the Statutes of the city and Narni became part of the Papal State.
Narni developed a school of painting and goldsmithing. Many artists of the renaissance period produced work for clients and patrons in Narni: Rosellino, Ghirlandaio, Gozzoli, Vecchietta, Antoniazzo, Romano and Spagna.
On the 17th of July 1527 the Lanzichenecchi (northern mercenaries) stopped on their way back from the sacking of Rome and destroyed Narni.
Slowly the walls, buildings and churches were rebuilt and by the end of the century, Narni had been re-established.
After the rebuilding, many important artists returned to Narni, including Vignola and Zuccari. Also Sangallo and Scalza, who took part in the reconstruction of the town.
In 1664 the town library was founded. Many famous people were born in Narni, including: the emperor M.C. Nerva, Gattamelata, the Beata Lucia, Bernardo, Eroli, Galeotto Marzio and S. Cassio.